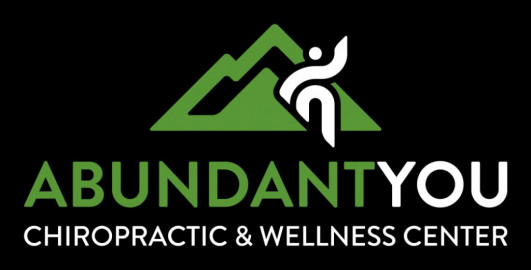 Business Address: 3969 Trueman Blvd, Hilliard, OH, 43026, USA
|
We're a team of the best Hilliard chiropractors focused to help you achieve optimal health through natural healthcare.
Our premier natural health facility in Hilliard, OH offers:
Advanced Chiropractic Care called Structural Corrective Care, which offers long-term spinal and posture correction, not just short-term help or pain relief.
Clean Nutrition & Detoxification Plans - A way to reduce or eliminating toxins and fix nutrient deficiencies inside your body
Fitness & Stress Management - Helping people work on the mind and body as a whole, not separate parts.
In addition, our male and female Chiropractors are leading experts in Advanced Hilliard Chiropractic, Pediatrics and Pregnancy s, Sports/Auto Injuries, Family Chiropractic, and even Functional Medicine.
At Abundant You Chiropractic & Wellness, we address the cause of your pain, not just the symptom. We believe that education is a big part of your success.
Chiropractic is one of the most amazing healthcare profession, but very few people understand whats it's all about. On top of that, not many people are aware not all chiropractors are the same. When choosing a chiropractor, it will help you tremendously to know what is their area of focus or expertise, and if that area of expertise is right for you.
People often think that all chiropractors practice the same way. Usually the idea is that if someone has mild to moderate back pain, you go to a chiropractor and he/she will POP your spine back in place. While this may make up a large portion of practicing chiropractors, it is far from the only option that's available to you.
Most chiropractors are attempting to help their patients by: increasing their range of motion, reduce muscular spasms, and alleviate pain temporary. Obviously, these are some excellent goals and most chiropractors are great at obtaining them. However, we don't just like to stop at temporary pain relief, but search for a long-term solution that offers lasting results and relief, and results you can not only physically feel but more importantly SEE on objective, functional testing like digital x-rays, posture scans, or nerve scans just to name a few!
We believe in evidence-base care and follow the latest scientific research. All treatments provided are individually tailored to your needs.
We offer complementary consultations to all our new Hilliard chiropractic patients. Why? Because we want to make sure we can help you first. Consultations are a conversation, not a commitment for a patient. It's to discuss your problems with a doctor, one-on-one. and learn about our practice and spinal conditions. If there is a spinal problem interfering with your body's state of health, we can help you.