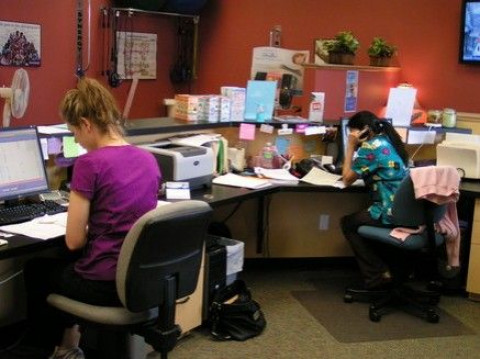 At Russell Chiropractic Care our purpose is to provide quality, comprehensive chiropractic care for every one of our patients. We are very proud of our commitment to offering the best and most up-to-date chiropractic care for your pain in a relaxed and comfortable environment. Since we believe that patients who understand their condition respond better to care, we place a high priority on patient education. Our purpose is to help provide you with the quality life that everyone deserves.
While spinal adjustments are the main way that we help relieve pain and restore health, we also use physical therapy, nutrition, exercise, acupuncture and many other adjunctive and supportive methods to help people.
Dr. Russell is a Diplomate of the American Board of Chiropractic Orthopedists (an orthopedic specialist) and he is also a Certified Chiropractic Sports Physician. This additional training and education allows Dr. Russell to diagnose and treat conditions that might otherwise remain undetected.
We realize that many people who are considering chiropractic care for pain or other health problems have questions about chiropractic. We also realize some people may be skeptical about chiropractic, so that's why we offer a FREE CONSULTATION and a FREE EXAM to discuss how chiropractic might help you. Our free consultation and examination gives you a no cost, no obligation way to find out if chiropractic care can help you. If you don't feel chiropractic is right for you, there's no obligation to continue.